Regular price
Sale price
$45.50 USD
Unit price
per
Sale
Sold out
Fast & easy application for putting on a Toggle Clamp. The markings on the block indicate which clamps work with this block. The direction indicator (arrow), will show you what direction to apply your Clamp. The thickness of the Adapter Plates adds 0.37″ to the maximum capacity of the Toggle Clamp.

How to use:

Weld mounting block wherever you need a clamp
Bolt the clamp on top of the block
Once finished, unbolt the clamp.
The clamp is now reusable.
* By using our patented mounting blocks, you can move your clamp from one fixture to another, cutting your costs and the time spent on reordering toggle clamps.
Each model comes with 4 pieces of Adapter Plates and Socket Head Cap Screws.
Part No.
(Steel)
Part No.
(Alum.)
Fit Good Hand Clamp
Dimensions / ea. (in)
Screw Size (in)
Weight (lb)
(Steel)
Weight (lb)
(Alum.)
T57130GH-FE-4PK
T57130GH-AL-4PK
GH-12130
1.50 x 2.00 x 0.37
1/4-20 unc.
1.33
0.56
T57250GH-FE-4PK
T57250GH-AL-4PK
GH-225-D
1.50 x 1.50 x 0.37
1/4-20 unc.
1.00
0.45
T57603GH-FE-4PK
T57603GH-AL-4PK
GH-36003
2.00 x 2.50 x 0.37
12-24 unc.
2.10
0.84
Share
View full details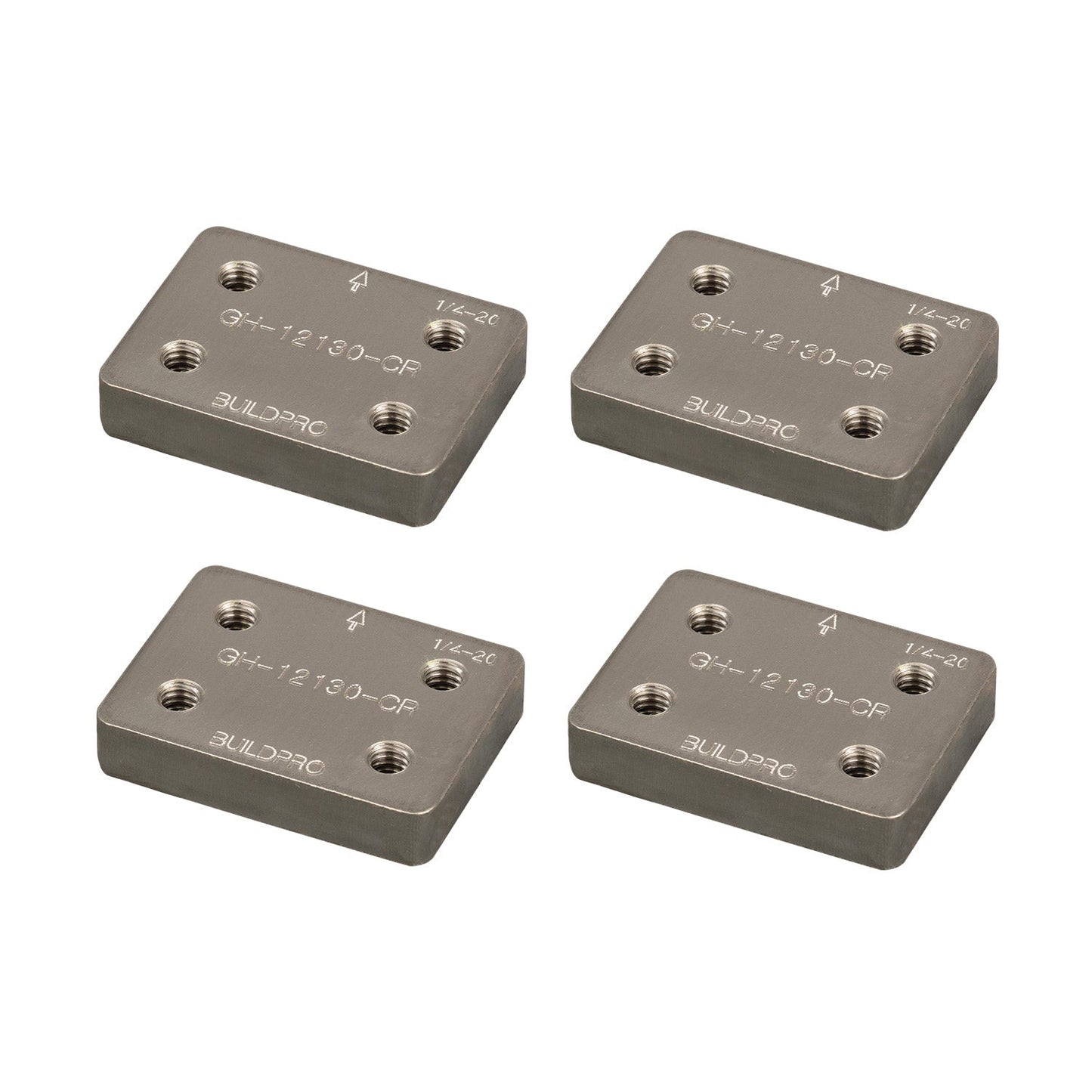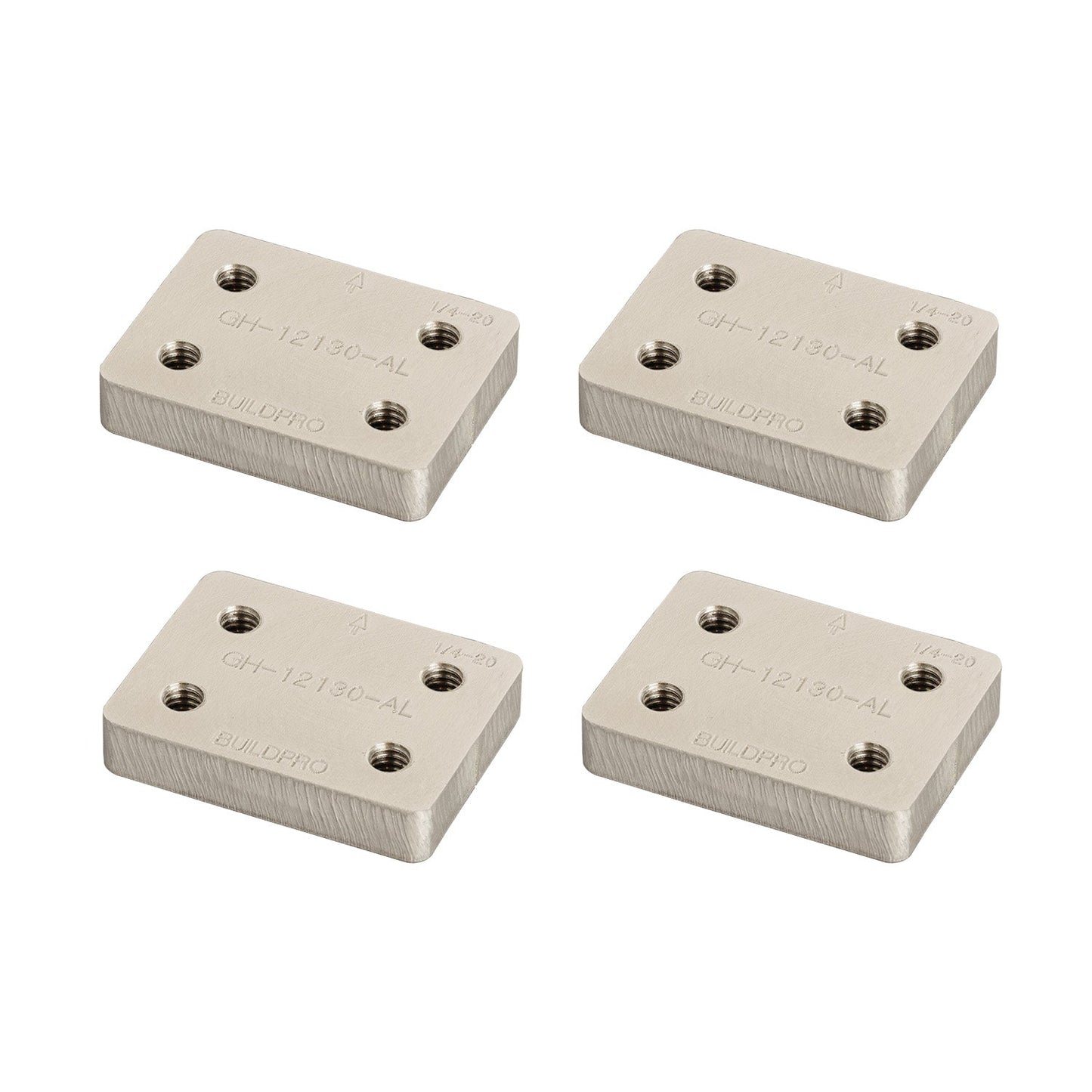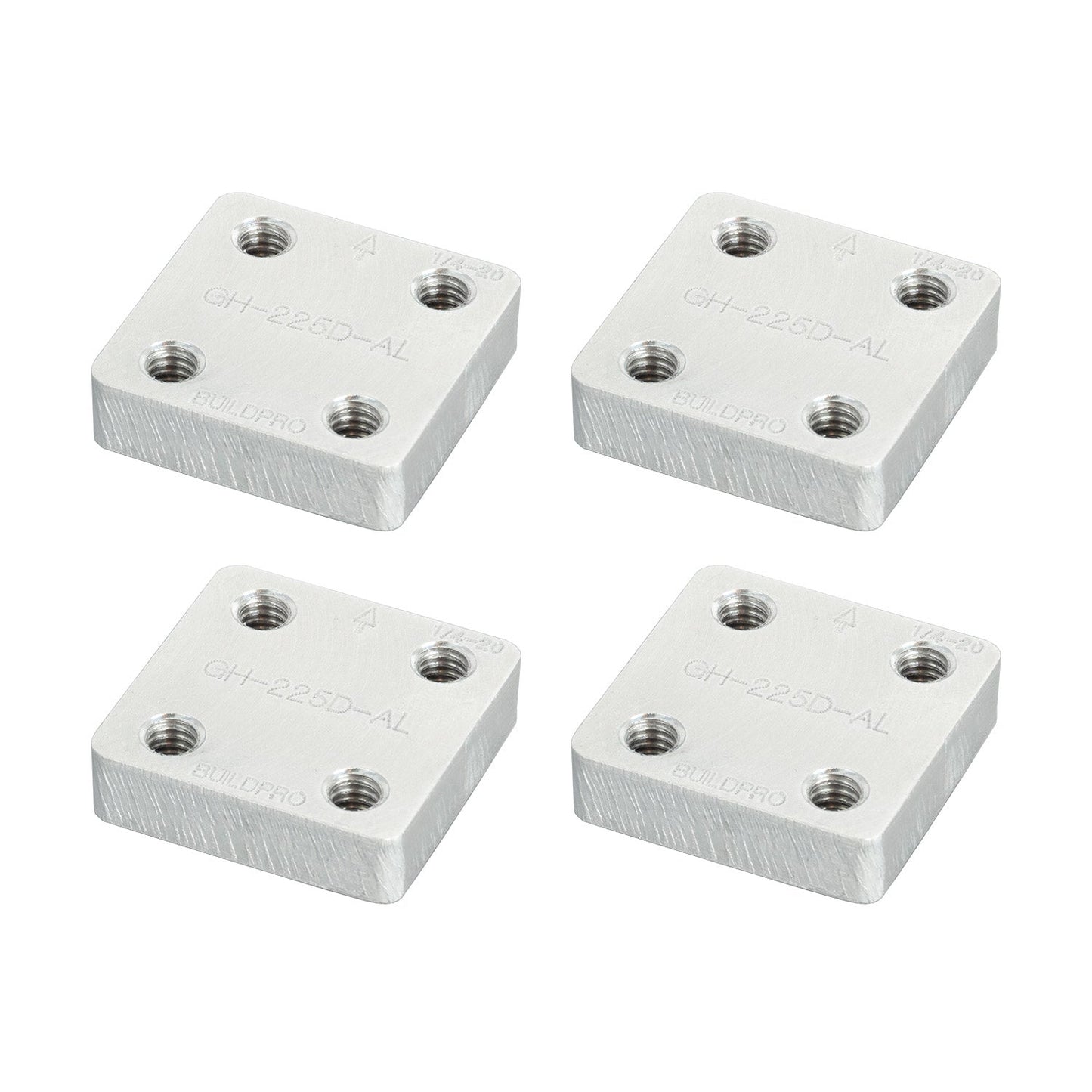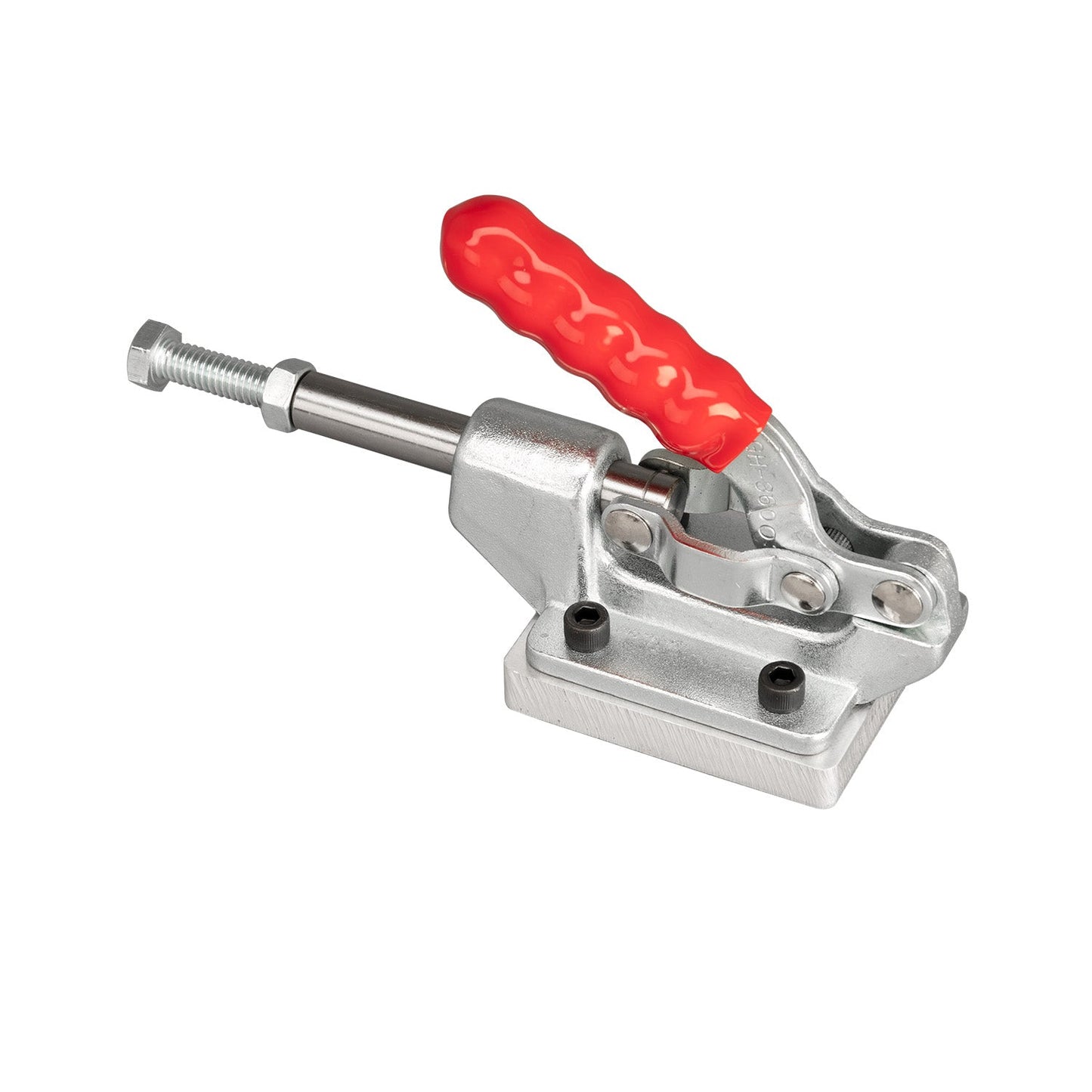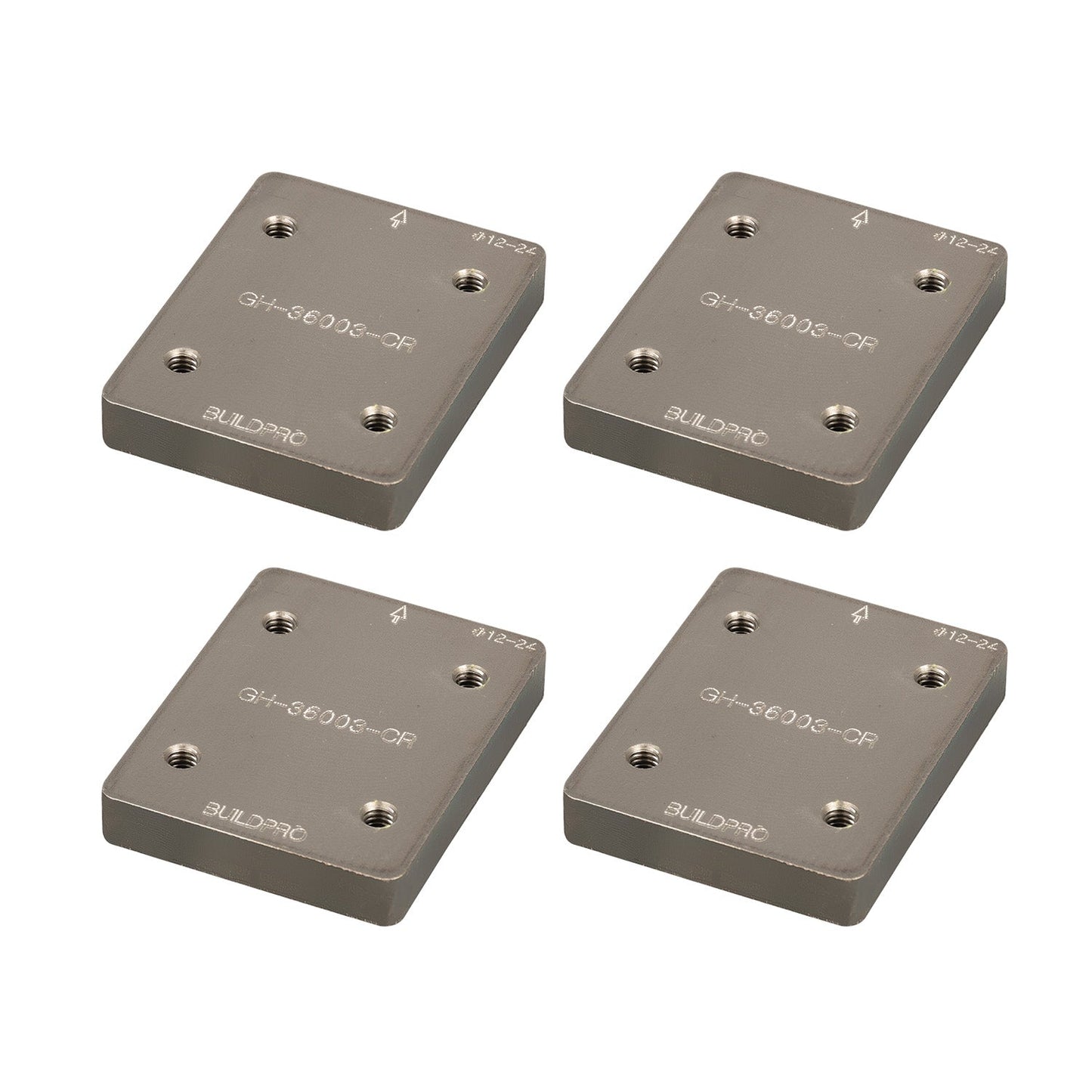 Hassle-Free Exchanges

If you need to return or exchange an item, please contact us with your order number and details about the product you would like to return or exchange. We will respond with instructions for how to proceed from there. Returns will be accepted within 30 days of receiving it.